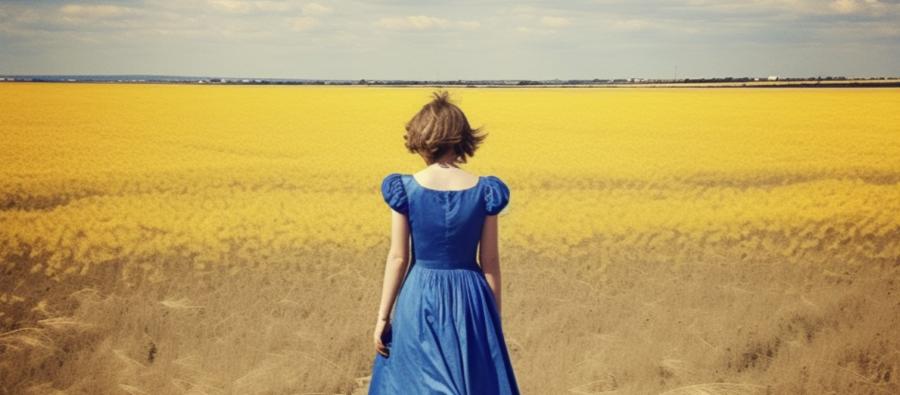 Imagine a city with the charm of a seaside resort and the history of a European metropolis, but without the throngs of tourists clamouring for selfies at every corner. A city where you can wander cobblestone streets, marvel at a wealth of architecture, indulge in mouth-watering cuisine, and breathe in the atmosphere of a bygone era. If this sounds like your idea of a perfect holiday destination, then pull up a deckchair and let me introduce you to the delightful city of Dnipro, Ukraine.
The Enthralling Tale of Dnipro
Located on the banks of the mighty Dnieper River (which lends its name to the city), Dnipro has a rich history that dates back to the dawn of civilisation. Founded in the 18th century as a fortress against the Ottoman Empire, the city has since evolved into a thriving industrial and cultural hub. It is said that the spirit of the city can still be felt in the laughter of its residents and the gentle lapping of the river on the shore. But don't take my word for it; come and experience the enchanting atmosphere of Dnipro for yourself.
Architectural Marvels to Admire
As you stroll through Dnipro's picturesque streets, you can't help but feel a sense of awe at the architectural wonders that grace the city. From the imposing Rocket Monument, a testament to Ukraine's prowess in rocket engineering, to the glorious Preobrazhensky Cathedral, with its shimmering golden dome, the city offers a feast for the eyes and the soul.
One must-visit attraction is the Dnipro Opera and Ballet Theatre, a magnificent building that seems to have been plucked straight from a fairy tale. Step inside, and you'll be treated to a world-class performance that will leave you spellbound. The only downside? The tunes will be stuck in your head for days afterward, much to the dismay of your fellow travellers.
A Gastronomic Journey Through Ukrainian Cuisine
No visit to Dnipro would be complete without indulging in the city's culinary delights. From hearty soups and stews like borscht and solyanka to mouthwatering dumplings known as varenyky, Ukrainian cuisine is a veritable smorgasbord of flavours and textures.
For a truly authentic dining experience, head to one of the city's traditional restaurants, where you'll be treated to a warm welcome, a shot of horilka (Ukrainian vodka), and a meal that will leave you questioning why you haven't ventured to Eastern Europe sooner.
Outdoor Adventures in Dnipro
For those who prefer their holidays with a side of adrenaline, Dnipro has plenty to offer. The city's location along the Dnieper River provides ample opportunities for water-based activities such as kayaking, sailing, and boat tours.
Alternatively, take a leisurely stroll along the picturesque river promenade or rent a bike and explore the city's many parks and green spaces. And for the truly adventurous, why not tackle the mighty Dnipro staircase, a 100-step challenge that rewards those who reach the top with panoramic views of the city and river below.
Delightful Dnipro at Night
When the sun sets, Dnipro's nightlife scene comes alive with an eclectic mix of bars, clubs, and live music venues. Whether you prefer to sip cocktails in a swanky lounge or dance the night away in a pulsating nightclub, this vibrant city caters to all tastes.
And if you're in the mood for a more cultural evening, don't miss a performance at the aforementioned Opera and Ballet Theatre, or perhaps catch a film at one of the city's historic cinemas. Top it all off with a midnight snack at a local eatery, and you'll have the perfect end to a day in Dnipro.
Endless Possibilities in Dnipro
From its rich history and architectural marvels to its delectable cuisine and lively nightlife, Dnipro truly has something for everyone. So, whether you're a seasoned traveller or a first-time adventurer, pack your bags and set sail for this charming city in the heart of Ukraine. I promise you won't be disappointed.
Article kindly provided by myfavouritehols.com