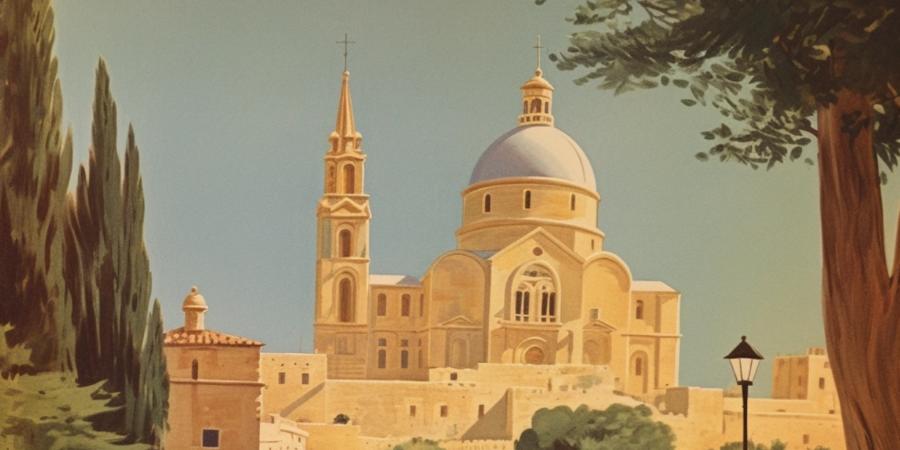 The Ancient Capital brimming with Charm & Character
Picture this: you've arrived on the lovely island of Malta, and you're standing atop a hill, gazing out at the sun-soaked landscape. You've just entered the gates of Mdina, the ancient capital of Malta, where knights and nobles once roamed the narrow, winding streets. This walled city is a living, breathing testament to Malta's rich and varied history, and it's just begging you to dive in and explore its every nook and cranny.
A Brief History of Mdina: It's Older than Your Great-Grandma
Mdina, or Cittŕ Vecchia as it's also known, can trace its roots back to more than 4,000 years. Yes, you read that right, this captivating city has been around since approximately 700 B.C. The Phoenicians, Romans, Byzantines, Arabs, Normans, and Knights of St. John all left their mark on Mdina, giving the city its unique blend of architectural styles and cultural influences. By the time you finish wandering through its maze-like streets, you'll feel like you've traveled through time.
Getting to Mdina: It's not as hard as you think
Fortunately for you, dear traveler, Mdina is just a hop, skip, and a jump away from Malta's main airport. A quick 20-minute drive will have you standing at the gates of this medieval wonderland (assuming you can find a parking spot, that is). If you're not keen on driving, public transportation will get you there just as easily, albeit with a slightly longer travel time. But trust me, the journey is well worth it.
Exploring Mdina: A Treasure Trove for the Eager Adventurer
Once you've made your grand entrance through Mdina's imposing gates, you'll find yourself in a labyrinth of narrow streets and alleyways that seem to have a life of their own. The best way to explore this charming city is simply to wander aimlessly, allowing the ancient streets to guide you on a historical adventure. There's a surprise waiting around every corner, so be sure to keep your wits about you - and maybe a map, just in case.
St. Paul's Cathedral: A Testament to Baroque Beauty
As you meander through the streets of Mdina, you'll inevitably come across the magnificent St. Paul's Cathedral. This stunning Baroque church dates back to the 17th century and is well worth a visit. Upon entering, you'll be greeted by a kaleidoscope of colors, as the sun streams through the stained-glass windows and illuminates the intricate frescoes that adorn the walls and ceiling. Be sure to take a moment to appreciate the elaborate marble tombstones that cover the floor, as they're the final resting places of many Maltese nobles and bishops.
The Bastion Square: A View Worth Fighting For
After you've marveled at the splendor of St. Paul's Cathedral, make your way to Bastion Square for some truly breathtaking views. Perched atop the city walls, this vantage point offers panoramic vistas of the Maltese countryside and the sparkling Mediterranean Sea. It's the perfect spot to catch your breath and snap a few photos before continuing your exploration of Mdina.
Dungeons, Palaces, and Museums: The City's Hidden Gems
Now that you've taken in the sights from above, it's time to delve deeper into Mdina's fascinating history. Descend into the depths of the Mdina Dungeons for a glimpse into the city's darker past, and marvel at the medieval torture devices on display. For a more refined experience, visit the grand Palazzo Falson, a 13th-century noble residence turned museum, housing an impressive collection of art, antiques, and rare books. And for you numismatists out there, don't miss the National Museum of Natural History, where you can marvel at an extensive collection of coins from various eras and empires.
Refuel, Relax, and Revel in the Atmosphere
After all that exploration, you're bound to work up an appetite. Fear not, as Mdina is home to a delightful array of restaurants and cafés, serving up both traditional Maltese cuisine and international favorites. Grab a table at a local eatery, and treat yourself to a sumptuous feast while soaking up the city's enchanting atmosphere. And if you're in need of a caffeine pick-me-up or something a bit stronger, Mdina's charming bars and coffee shops have got you covered.
A Final Word: Mdina is a Must-Visit Destination
As you bid farewell to this ancient city and make your way back to the modern world, you'll undoubtedly feel a sense of awe and wonder at the history you've just experienced. Mdina is truly a must-visit destination for any traveler seeking a unique and captivating journey through time. So pack your bags, brush up on your Maltese history, and prepare to dive into the fascinating world of Malta's Mdina.
Article kindly provided by myfavouritehols.com